"Afghan Girl" is the name everyone knows for this famous photograph published in National Geographic magazine in 1985. What happened to the heroine of the cover?
Steve Makkari is a famous journalist and photographer, but he received worldwide recognition thanks to his work. In 1985, Steve overnight glorified an Afghan girl named Sharbat Gula. The picture with her graced the June cover of National Geographic magazine. A truly ingenious picture flew around the world.
Sharbat Gula was born and raised in a small village in eastern Afghanistan near the Pakistani border. In 1979, the Afghan war began, and in the early eighties, the girl's mother died as a result of the bombing.
Together with her father, brother, and three sisters, Sharbat was able to escape through the mountains. They settled in the Nasir Bagh refugee camp. It was there that the girl met journalist and photographer Steve Makkari, who, together with his colleague Debra Denker, collected materials about the warrior and visited refugee camps on the border.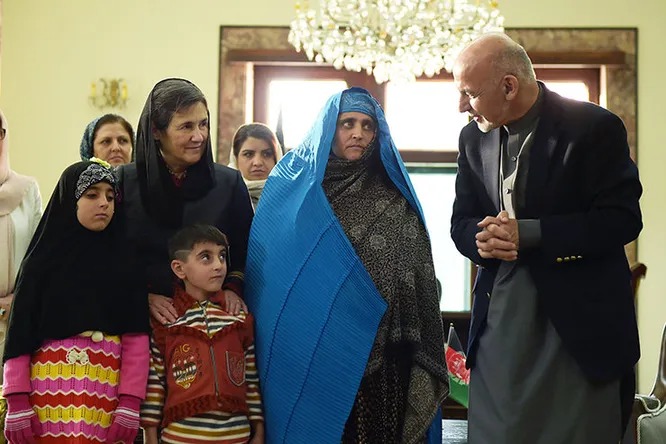 The picture was taken in a tent that was used as an elementary school. Makkari's attention was attracted by a girl with a penetrating look of incredible eye color. Afghan girls are forbidden even to be in the same room with men, let alone reveal their faces, but Steve managed to persuade her to take off her veil.
As a result, this picture has become a symbol not only of the Afghan war but also of the problems of refugees around the world. The frame was reprinted by many other publications and became one of the most famous.
Interestingly, until 2002, the world did not know who is depicted in the photo, until Makkari returned to Afghanistan and searched for the heroine of his picture. 30-year-old Sharbat was not aware that the whole world knows her face. Then McCurry photographed her a second time – this time, permission to remove the veil from her face had to be asked from the Afghan husband.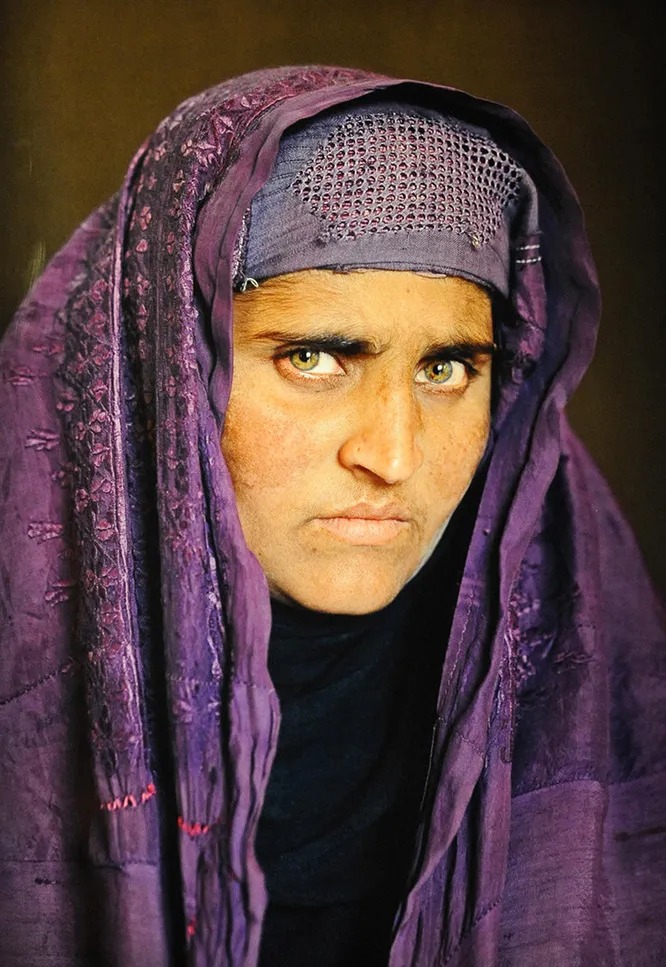 The life of Sharbat Gul has developed quite predictably. In the late eighties, she got married, and in 1992, together with her husband, they were able to return to their homeland – Afghanistan. Several times they had to move (and even return to Pakistan) – a quiet life has become a luxury due to constant military conflicts. Despite this, Sharbat became a mother of many children – she has three daughters (the fourth died shortly after birth).
In 2012, Gula became a widow: her husband died of hepatitis. Together with her children, Sharbat lived illegally in Pakistan until she was exposed and deported to Afghanistan. Fortunately, the woman was taken care of at home: the president allocated a living space for her and her children in Kabul, where 50-year-old Sharbat still lives today.